Welcome to The Thomas Fanfic Wiki!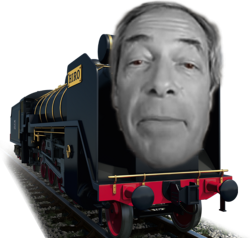 Thomas and Friends Fanfic Wiki is a special place for Thomas fans to write their fanfics, though you can post them on you pages on the Thomas and Friends Wiki. So this is like a storage bin or something for your extra fanfics or something. Good-BYE! *SYNTH MUSIC BLASTS* ~Gordonfan and Emeryandemilyfan2344
where you can make your own ideas for Thomas and friends episodes The new idea wiki.
Meet the Steam Team!